The BioMark HD (Fluidigm) is a flexible and high-throughput quantitative PCR platform. It is based on microfluidic chips which combine samples and primer-probe sets into thousands of parallel PCR reactions. Many advanced applications can be performed with this system among which is digital PCR (dPCR) and single-cell expression or genotyping.
 BioMark 48.48 Dynamic Array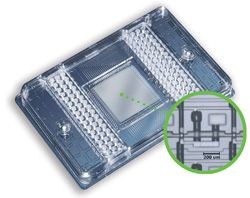 For additional info, please contact Liat Linde, tel 04-8295452/221.